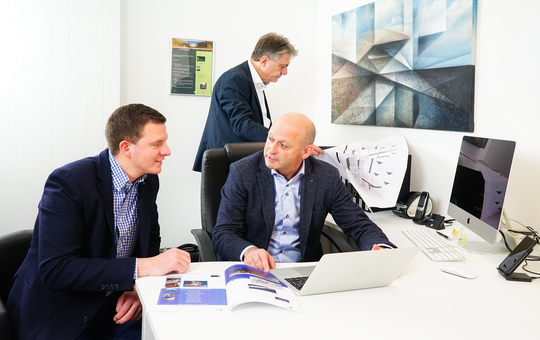 buy or sell a project?
Find out what we
have to offer you
Sandor Invest bvba is a Belgian company that focuses on the development of sustainable real estate projects, in collaboration with investors. Sustainability is achieved by, on the one hand, making choices for projects that generate a higher spatial return in function of the housing policy and, on the other hand, by subscribing to projects that increase the well-being of the residents-owners and facilitate services.
Choose Reliability
For Sandor Invest bvba, choosing security means believing in our team, believing in our company and the product we offer. The product we offer is a project, not ordinary real estate: an investment that needs to be considered and that must offer quality as our credo indicates, which is why all our products are visited on site by our team, so that we do not only have an overview of can offer the offer but also the range in function of your requirements: we can set an example, the price, the location (sea, golf, nature reserve, center ...), the quality of finish, the nature of the project ... and this both in Belgium as in Spain. Choosing security is guaranteed by strict adherence to the legal imperatives. Under our management, this legal supervision becomes a guarantee for the carefree acquisition of your property.
Choose for return
Thanks to targeted purchasing and sustainable development, we can offer a nice return to all investors. Both investors in the development and investors in our rental system.
choose for us as a partner
As an established project developer and broker, we are always looking for properties throughout Flanders, to meet the demands of our partners. Are you the owner of a project plot, building plot or demolition building? Are you curious about the possibilities of your property? An exchange is also possible. Or if you are looking to purchase project land yourself, do not hesitate to contact us +32 (0)478 03 52 68 - info@sandorinvest.com
We guarantee correct and smooth handling with the necessary discretion.
Project in Lombardsijde
Two well-located properties where a nice flat project can be realised. Possibility to build 12 flats, garages, cellars and parking spaces. In the centre of Lombardsijde, at walking distance from the port of Nieuwpoort, Westgolf, shops, nature reserve...
Read more